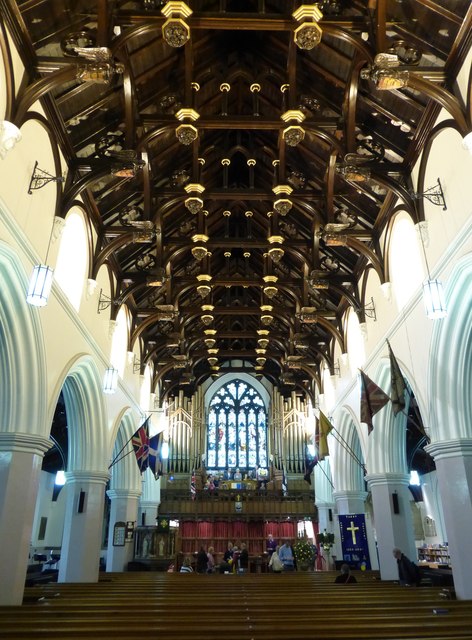 Our church is 533 yearsold. The church began as a chapel dedicated to St Mary which was erected in 1483 and dedicated in 1487.
From the twelfth century South Leith had been part of the parish of Restalrig and had no church of its own. As part of the dedication King James III of Scotland gave 18 shillings to the kirk.
In 1544 the church was used as a refuge for people displaced by the fighting when the English attacked Leith as part of the Rough Wooing when the English attacked Scotland to try to encourage a marriage between the infant Mary, Queen of Scots and the English prince.
Refuge was required as Henry VIII of England had ordered that Leith should be burnt. In the following year the Protestant martyr, George Wishart preached at the church and John Knox is thought to have been amongst those who came to listen. In 1547 the church was again involved in the struggle between the invading English and the Scots when the English used the church as a makeshift prison for Scottish nobles.
The present Minister is the Rev Iain May BSc MBA BD who was inducted into the charge on 18 April 2012. The former minister (1995-2011) was the Reverend Ian Y. Gilmour, who was previously minister at Drylaw Parish Church in Edinburgh. On 28 April 2011 Mr Gilmour became minister at St Andrew's and St George's West Church in the centre of Edinburgh.
Notable former ministers include Very Rev Thomas MacKnight, minister at South Leith 1791 – 1804, who would become Moderator of the General Assembly of the Church of Scotland in 1820, and the Very Rev Dr John White, minister at South Leith 1904-1911, who would become Moderator of the General Assembly of the Church of Scotland in 1929. Rev Dr William Stevenson FRSE was minister from 1844 to 1861.
At the time of the Disruption of 1843 the minister, Very Rev David Thorburn (1805-1893), who had been minister since 1833, left to create the Free Church of South Leith, where he remained minister until death.] South Leith Free Church stood on the west side of Leith Links on what is now Johns Place. It was demolished in 1905 to allow completion of the large warehouse which surrounded it (now converted to flats and known as the Ropeworks).