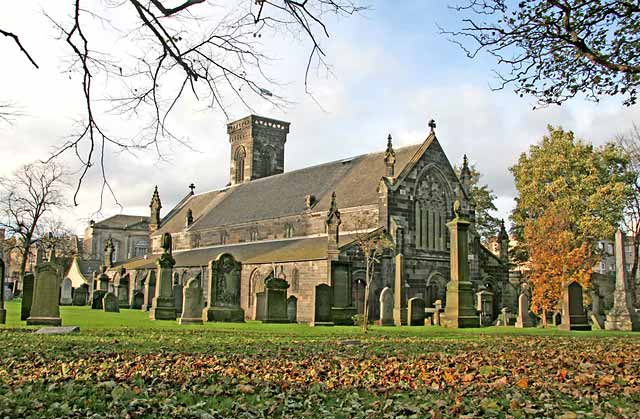 South Leith Gardening Team meet each Thursday between 10.30 am and 12.30 pm during the spring and summer weather permitting. We are a group of amateurs who enjoy pottering about outdoors weeding, pruning and picking up leaves or a little grass cutting, all tools are provided. There is plenty tea drinking and chatting when we are finished.
Why not come along and help us? We are a friendly bunch and we need your help to keep the Church grounds up to scratch. The gardening work is much appreciated by Leithers as they pass through the Church and also visitors to Leith who find "The Church in the Midst".
Other information
Do you know that there are some 50 trees in our churchyard? Do you know that the largest number is Lime, with quite a few Sycamore and then several one-offs such as Rowan and Norway Maple and Ash.
The age structure is predominantly mature (like our congregation!) with 32 falling into this category. 8 trees are semi-mature and 6 are young. Most trees are in good condition, some are reasonable and a few are poor.
In fact the Green team would love to have someone take an active green interest in the overall churchyard.