Thank you to everyone who came to LeithCHOOSES. Our foodbank is so grateful for all your votes!
We are thrilled to have received a cheque for £5000 to help us provide fresh food, vegetables, fruit, bread and milk to our clients .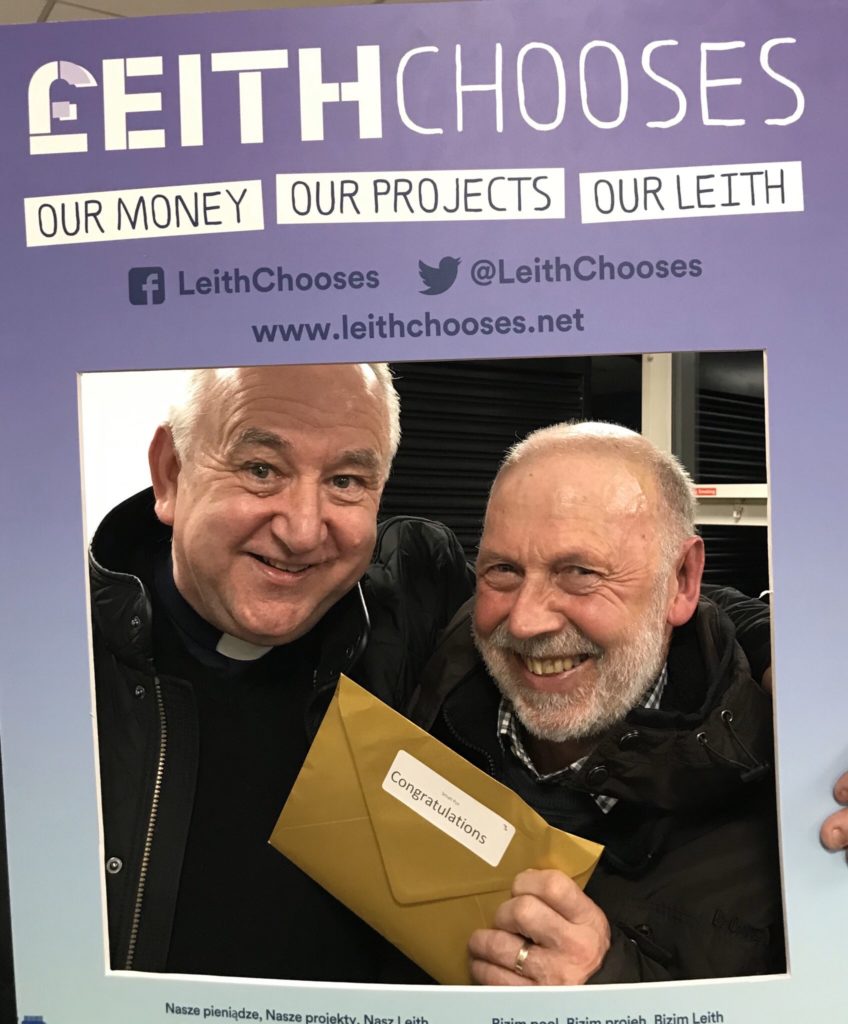 Pictured: Rev Iain & Stewart collecting our grant.